Wookies in the Woods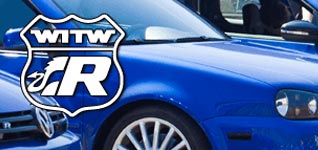 Wookies In The Woods is an annual gathering of Volkswagen .:R32 and Golf R enthusiasts from all over the country at the infamous Dragon, US-129, in Robbinsville, NC. The Dragon, which is known internationally for its 318 curves in eleven miles, is the United States' number one motorcycle and sports car road. For the past 7 years this get together of friends from around the nation has been organized, promoted, and run by members of our active and growing community.
Why Wookies? Wookies started as a reference to the sweet rumble of the R32 exhaust note echoing through the Great Smoky Mountains on a a dark, desolate night. Founded by an enthusiast group from the North East ( NorEast R ) what was originally a two day event centered around the 2004 Volkswagen R32 and attended by less than two dozen Golf R32's, has now grown now to over 120+.
With the addition of the Golf R in 2012 the numbers will only continue to gRow.
Official Wookies in the Woods Website http://wookiesinthewoods.com/