British Rallycross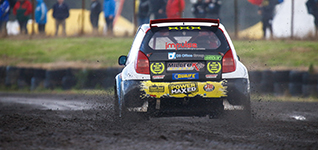 The 2017 MSA British Rallycross Championship in association with ODYSSEY Battery will feature a double-header event at Mondello Park in July, at the mid-point of a nine-round calendar
The championship will run over seven weekends from March to October, including a second double header, using the clockwise and anti-clockwise layouts at Pembrey to offer additional value to competitors.
Improvements and updates planned for Pembrey this winter include alterations to the rallycross track which is the only circuit licensed to run in both directions.
The way British RX events are presented to the public will be improved for 2017. The separate Super1600, BMW Mini and Hot Hatch Championships will be maintained but will race together to present a more easily understood event with fewer categories on track and fuller grids.
The Retro Rallycross Championship will join the MSA British Rallycross Championship at five events.
Official British Rallycross Website http://www.rallycrossbrx.com/