Volkswagen and Audi Festival
Volkswagen and Audi Festival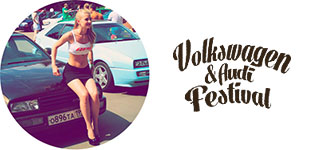 VW & Audi Festival is one of the most famous automotive events in Russia and the CIS, which is held since 2007, collecting in one place owners and admirers of cars VW, Audi, Seat, Skoda, Porsche. Since 2012, the festival is held two times a year - in Moscow and St. Petersburg.
The ideology of the festival is simple - the union of like-minded enthusiasts and owners of all cars VW, active communication with the aim of sharing experiences and increasing knowledge on cars VAG, as well as VW propaganda among the audience, to support the club movement, tuning culture, styles, and restoration of vintage cars development of European culture in Russia.
Milltek will have a presence at the show with their tuning partners Caros in Moscow.
Official Volkswagen and Audi Festival Website http://www.vwfestival.ru/en/partners